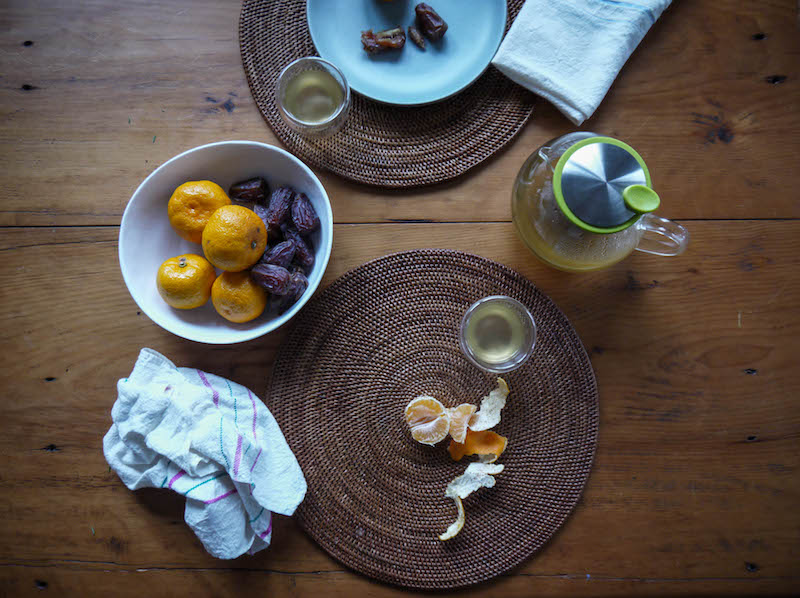 Since starting Buckwheat To Butter, I have come to treasure working in collaboration with other entrepreneurs. Running your own show can be a lonely business. These days, with so many of us working virtually, we sometimes miss out on the old fashioned notion of community, where you have a brick & mortar shop in one place that is sustained and supported by a local following, where partnerships form based on proximity. And here is where the internet can be a blessed tool. My notion of community over the past few years has been blown wide open. I've lived in 4 different towns in as many years and, as some of you know, staying connected to people is practice I value. As I've moved around and as I've grown Buckwheat To Butter, social media has been an incredible way to not only stay in tune with what my loved ones are up to, but to create a whole new community of practitioners and small businesses, to work together, and find interesting ways of sharing our work with people far beyond the borders of whatever town we happen to live in.
A recent collaboration I did with the lovely ladies of Leaves & Flowers, was particularly fun. Anna and Emily create gorgeous small batch teas and herbal infusions inspired by their deep love of the power of plants and fueled by their unique palettes, honed over years in the culinary world. The three of us share a passion for using food as medicine, and the firm belief that what we eat and drink should taste good, first and foremost. Anna and I met a few years ago when we both lived in the Bay Area. When we launched businesses around the same time, collaboration seemed an obvious next step. I remember standing barefoot on my front porch in the Sierras, having our first brainstorming phone call, both of us so excited about all of the ideas that we were pig piling our sentences on top of one another, racing to keep up. Anna and Emily spent a month sourcing, experimenting and blending based on our favorite concepts, and then came the best part. The tasting.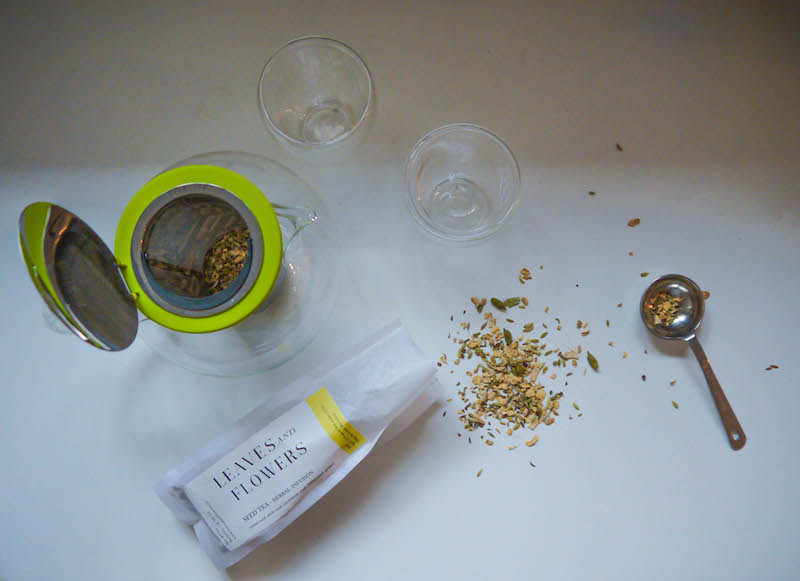 I drove down to Berkeley where Anna and Emily have their workshop and soon-to-be tasting room. The workshop was bright and clean–tall ceilings, light pouring in the garage door windows, bags of bright petals and curling leaves stacked in one corner of the room and elegant tins and boxes waiting to be shipped to customers in another. In the back of the space was a drying room, filled when I was there with trays of locally sourced peppermint. You had to walk through the drying room to get to the bathroom, an invigorating aroma bath worth repeating. We sat on tall stools at a high work table and spent several hours tasting the blends. Tasting and tweaking and talking–not just about tea but about food and travel and health and coffee and figuring out how to grow a business, and many other things I can no longer recall. As with all good collaborations, the meeting ended with more ideas and more questions, and an elevated energy for having spent time feeding off of one another's brains.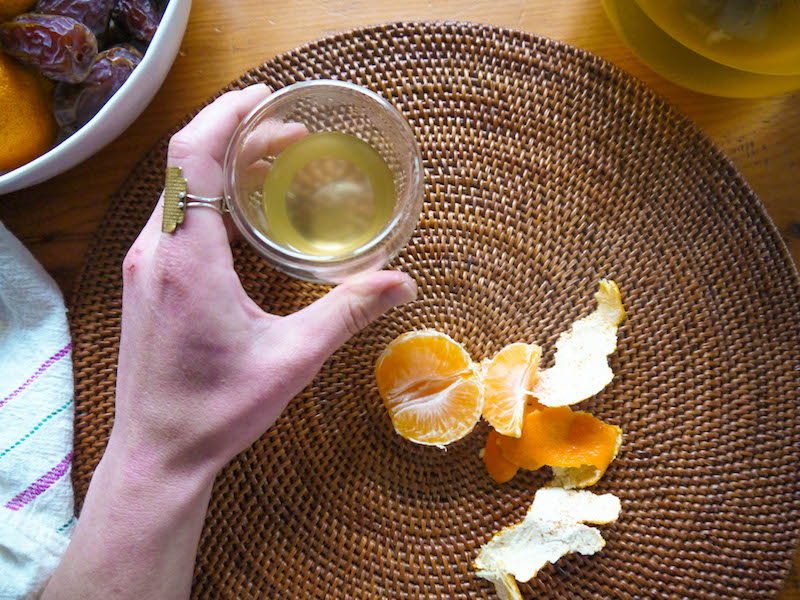 I was delighted when a small box arrived on my door step a few weeks ago, to find the first of what I hope will be many collaborative products with Leaves & Flowers: Seed Tea. We wanted to make a tea to aid in digestion, particularly in winter. This means warming, circulation-stoking, carminative ingredients. It had to taste good, it should be beautiful to look at, and we wanted it to be different than other digestive teas. The tea we came up with is spicy and slightly sweet as many digestive teas are, but savory too with the addition of cumin seed, complex, and as far as I'm concerned, the perfect way to end any meal. You can find it in Leaves & Flower's shop. Take it home for the holidays. Share it with your people. Expand.
Note: This is a limited edition tea so act fast! There is a special offer on Buckwheat To Butter services included in each tin. Wellness practitioners and retailers, wholesale is available through Leaves & Flowers.