I'm not a big sweets eater but I love me a good cookie. If that cookie happens to be made with low-glycemic sugar, no flour, and a bunch of energy-dense super foods, even better. If said cookie is easy to make, quick to bake and can be turned into an energy bar, it's in regular rotation.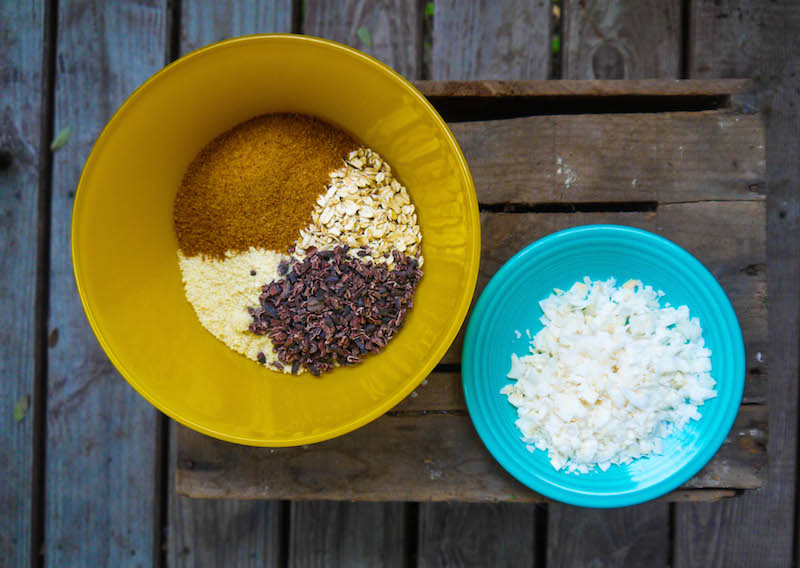 I made these cookies to take on a long hike last week instead of packing the "sports nutrition" bars we usually bring along. They are subtly sweet, rich and nutty, a little salty, and full of protein. I felt just as energized and certainly more satisfied than I do when I eat a pre-packaged bar. The next day, I ate a couple with my afternoon tea. This morning, I even ate some of the crumbles from the pan, with almond milk as a make-shift granola. Like I said, this one's a multi-tasker. A power babe. This one's a keeper.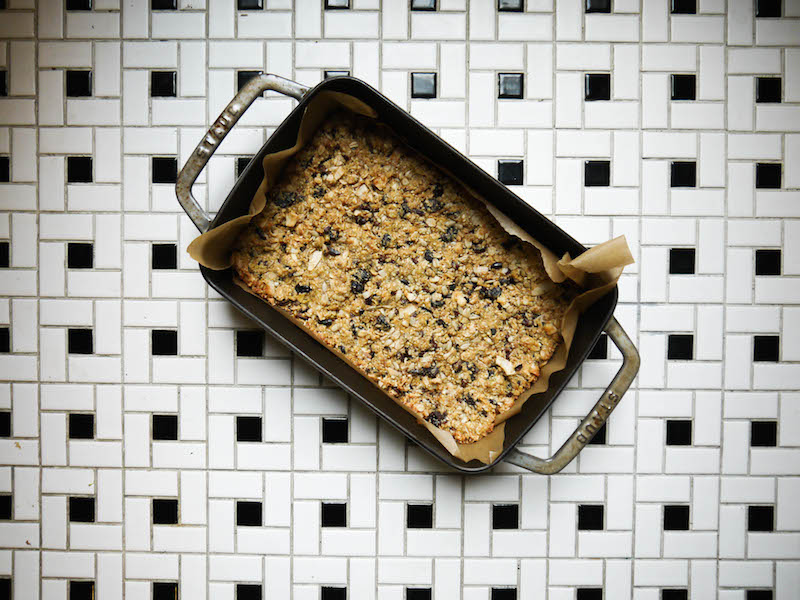 Power Cookies (Or Bars) 
adapted from The Sprouted Kitchen
makes about 20 small cookies or 10-12 bars
1 cup almond meal
1/2 cup rolled oats
1/2 cup unsweetened shredded coconut
1/4 cup tart cherries
1/4 cup sunflower seeds
1/4 cup cacao nibs
1/2 t baking powder
1/4 t salt
1/3 cup coconut palm sugar
1 egg
4 T coconut oil, melted
-In a medium sized bowl combine the first 8 ingredients, stirring to combine well.
-Melt the coconut oil in a small saucepan. Pour into a small bowl and let cool slightly. Whisk in the egg then pour the mixture into the dry ingredients. Stir until the wet and dry ingredients are just combined. The texture should be sticky. If the dough still feels dry, melt another tablespoon of coconut oil and add that.
-Cover the bowl with plastic wrap and let sit in the fridge for at least half an hour or overnight.
-When ready to bake, pre-heat the oven to 375. If making cookies, line a baking sheet with parchment paper and drop heaping tablespoons of the dough on to the sheet, about an inch apart, pressing each ball of dough down slightly with your hand or the back of a spoon. Bake for 7-10 minutes, or until the edges are slightly browned. Let cool. Eat!
-If making bars, line an 11×7  baking pan with parchment paper. Press the dough in one even layer into the dish. Bake for 20-25 minutes, until the edges are slightly browned. Let cool completely before cutting into squares or bars. They will be very crumbly if still warm.
-Cookies/bars will keep in an airtight container for 5-7 days.